Harvest of
Pennsylvania
From day one, Harvest has been driven by an unwavering desire to improve the lives of our patients. That's why everything from our cultivation efforts, to our retail stores, to the brands we create and carry are crafted and curated to deliver an unrivaled experience for you. Our expert dispensary associates will provide you with any guidance you may need to find the perfect product to fit your unique medical needs. Our products may support many areas of your life including physical, mental, social, spiritual, emotional and occupational. What's important is finding the right product for you. Visit one of our Harvest locations in Pennsylvania to begin your journey.
– Pennsylvania –
Deals
National Dog Week
Happy National Dog Week! We're kicking off dog week with Harvest Bandannas and pins! Spend $125+ and receive a free ban ...
Weekly Deal
15% off Select items
Linalool Sundays
10% Off gLeaf Sugar Leaf and Ilera Untrimmed 20% Off Select 7g Flower -Includes: Kind Tree 7g Reserve Untrimmed, Kind T ...
Football Deal
Football season is here! Wear your favorite team's jersey and enjoy $10 off your order (min. purchase $130)
Myrecene Mondays
$10 off Franklin Labs, Modern Flower, and Avenue Small buds (3.5g & 7g only) $50 Moxie 500mg LLR Carts 25% off Calypso 5 ...
Pinene Tuesday
15% Off Moxie and FarmRx 1g Concentrates 20% Off RSO, Tinctures, Topicals, Capsules Mix and Match 3.5g Bulk Flower: 10% ...
Humulene Wednesday
Modern Flower Vape Bulk Deal: 1 for $40, 3 for $90, or 5 for $135 $38 Agri-Kind 0.5g Sauce 20% off gLeaf Products $46 ...
Terpinolene Thursday
25% off Select Concentrates: - Moxie 1g Live Resin Sauce, Sugar, badder, Diamond Sauce - gLeaf 1g Black Label Live Badd ...
Limonene Friday
Bulk Flower Friday! Mix and Match Franklin Labs and Modern Flower 3.5g (3.5g - $50, 7g - $80, 14g - $130, 28g - $240) ...
Caryophyllene Saturday
10% off Cresco (excludes flower) Rythm: - 500mg Live Resin Carts - $50 - 500mg PAX Pods - $45 - 300mg Disposables - $32 ...
8th of the Month
$30 Modern Flower/Franklin Labs Apple Pie and Sensi Star x Dragons Blood 3.5g (includes small buds). While supplies las ...
Wisdom Discount
10% OFF entire purchase for any patient 65 years or older.
Veteran's Discount
Veterans receive 20% off every day!
Pennsylvania
Events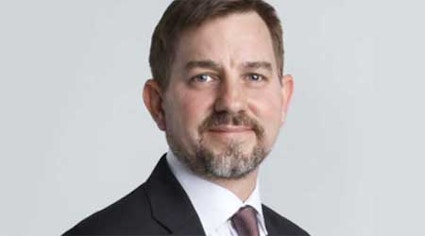 Sat October 02, 2021 10:00-10:30am PST / 10:00-11:30am MST / 12:00-1:30pm EST