Harvest of
Arizona
From day one, Harvest has been driven by an unwavering desire to improve lives through the goodness of cannabis. That's why everything from our cultivation efforts, to our retail stores, to the brands we create and carry are crafted and curated to deliver an unrivaled experience for our customers. Our expert budtenders will provide you with any guidance you may need to find the perfect product to fit your unique needs. Cannabis may support many areas of your life including physical, mental, social, spiritual, emotional and occupational. Visit one of our Harvest House of Cannabis locations in Arizona for any and all your cannabis needs.
– Arizona –
Deals
Pure Sunday
Pure Sunday: Buy one get one gummies
Baked Fridays
Baked Bros: 25% off (syrups are MED only)
Wyld Saturday
Wyld: 30% off
Healing Tuesdays
Healing Resources: 25% off (excluding gummies)
Wana Wednesdays
Wana 25% off
Tipsy Turtle
Tipsy Turtle: 50% off all products
Stiiizy Everyday
Stiiizy: 25% off vapes
Platinum Everyday
Platinum Flower: 3.5g ($30) and 14g ($85)
Timeless Everyday
20% Off Vapes (Timeless, Canary, Noir)
Drip Everyday
Drip: Every Day Low Price .5g (1 for $36, 2 for $60, 4 for $110) 1g (1 for $60, 2 for $99, 4 for $195)
Select Everyday
25% Off 2+ Elite Cartridges
Venom Everyday Low Pricing
Venom: Every Day Low Price 3 vapes for $60 or 5 for $100
Tru Infusion Everyday
Vapes: $24, Gummies: $14, Brownies: $10, BDay Cookie: $10, PB Cookie: $10, Rainbow Rice Krispies: $10, Syrups: $14
Roll One 1/2 oz's
Select Roll One 1/2 oz's for $50 (while supplies last)
Modern Flower 1/2 oz
Modern Flower 1/2 oz for $70
New Patient Deal
MEDICAL ONLY 1st Visit - BOGO free item 2nd Visit - $10 off purchase $50 3rd Visit - 20% off your order
Birthday Discount
MEDICAL ONLY Happy Birthday to YOU! Celebrate with a $1 pre-roll.
Cannabis Industry Discount
20% OFF entire purchase for cannabis industry workers every Monday.
Veteran's Discount
Veterans receive 22% off every day!
Wisdom Discount
10% OFF entire purchase for any patient 65 years or older.
Arizona
Events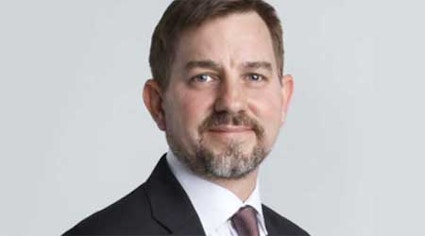 Sat October 02, 2021 10:00-10:30am PST / 10:00-11:30am MST / 12:00-1:30pm EST