Monday - Saturday
9:00AM - 8:00PM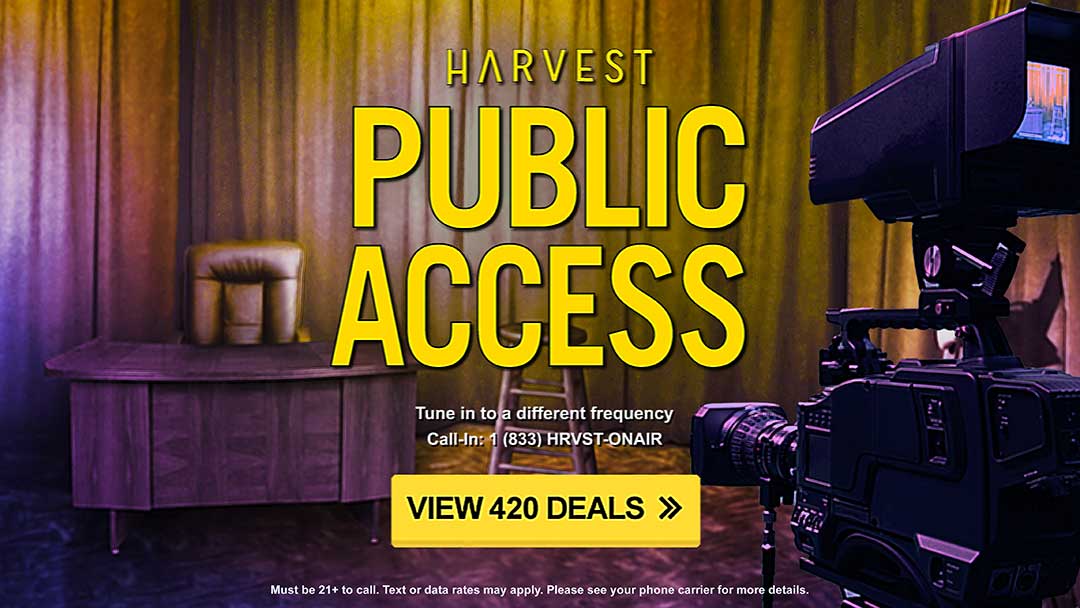 - Harrisburg -
Deals
420 Deals
Tune in to a different frequency April 16 - April 20
Franklin Mini Mondays
$10 off Franklin Labs Small Buds 3.5g
Tuesday Cresco Disposables
3 for $60 Cresco BHO Disposables
Tuesday gLeaf Concentrates
15% off gLeaf concentrates
Wednesday Ilera/Kind Tree Distillate Disposables
4 for $99 Ilera/Kind Tree 250mg Distillate Disposables
Calypso Wednesday
10% off all Calypso - flower included!
Thursday Concentrates
Buy 2, get a 3rd 50% off on all Concentrates
Franklin Fridays
$180 Franklin Half Oz - Pick Your Strains
Cresco Saturdays
10% off Cresco (excludes flower)
Ilera Sundays
2 for $60 Ilera LLR 250mg Disposables 2 for $80 Ilera LLR 500mg Carts
All offers are limited to stock on hand; no rain checks are available. Alien Labs, Connected, Cookies and Lemonnade products will not be eligible for first time patient specials or other discounts, promotions, and loyalty points redemption. No exceptions. Offer may not be combined with any other sale, promotion, discount, code, coupon, and/or offer. Minimum purchase may be required. Void where prohibited, taxed, or otherwise restricted. Returns of any portion of the purchase will require equal forfeiture of offer or amount equal to offer. Harvest has the right to end or modify any promotion at any time. Other restrictions may apply.
Sign up for our loyalty club and text alerts
*Message and data rates may apply. Please see your carrier for more details.
Visit Our
Harrisburg, PA Location
Located in the historic Camp Curvin Fire Station of Harrisburg, Pennsylvania, Harvest offers you an elevated shopping experience. If you're looking for medical marijuana or CBD products, let our attentive staff assist you! Along with personalized customer service and a pharmacist on sight, we will help you get the medicine you need at an affordable price. Come in and find out why we're everyone's favorite Harrisburg dispensary!
Harrisburg Menu