Monday - Saturday
9:00AM - 9:00PM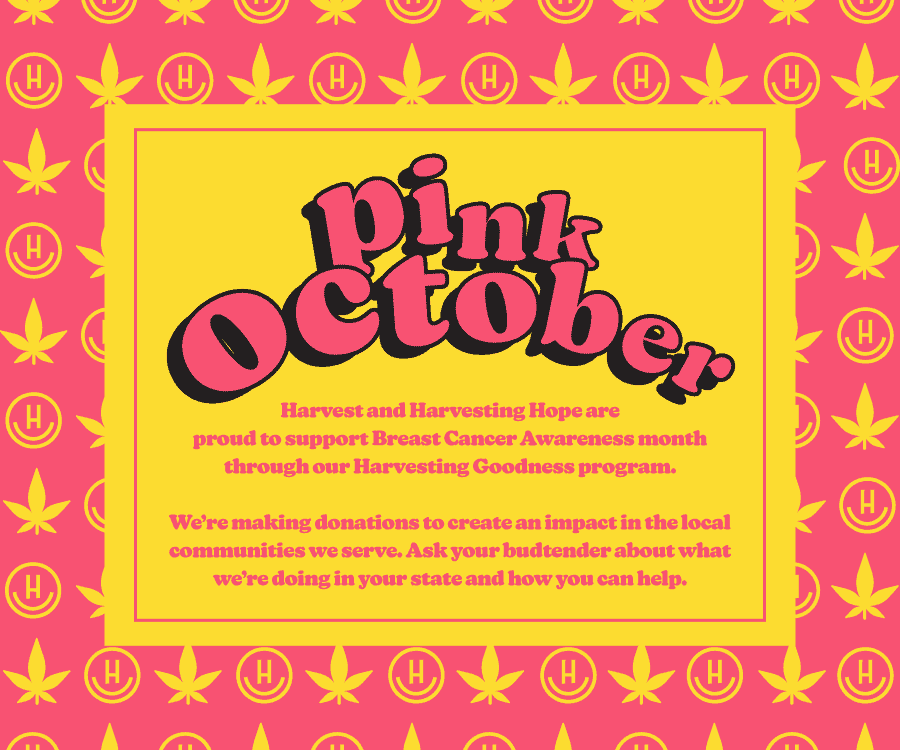 - Rockville -
Deals
Airo
Buy 2 Airo Pods, Get Free AiroSport Battery
Concentrates of the Week
$35 Roll One RSO
Strains of the Week
Strains of the Week: 3.5g only $18 Roll One Maui Wowie $20 Modern Flower: Cinderella 99, Ginger Snap, Limed Out
MPX Vendor Pop-up
MPX on-site at Rockville on 10/25 from 12pm-2pm - Enjoy MPX Vapes (mix and match) - 2 for $70 or 3 for $99, swag, and mo ...
Caryophyllene Shatterday
3 for $99 Shatter – mix and match Roll One Shatter and Budder, Cresco, and MPX Avenue Smalls – 7g for $55 / 14g for $95 ...
Evolab Weekly Deal
Evolab Products (select strains) (while supplies last) 300mg - $15 500mg - $20 1000mg - $30
Myrcene Mondays
Modern Flower, MPX , and Select Distillate Vapes (mix and match) 2 for $70 3 for $99 Preroll Bulk Deal (1g pre rolls onl ...
BCA Roll-up
Roll up your change and donate it to local Breast Cancer Awareness organization, the Red Devils, and receive a free limi ...
Limonene Friday
$10 off third party flower (prepacked 3.5 only) 20% off Culta and Grassroots Concentrates
Linalool Sunday
$75 Modern Flower Smalls prepacked 14g Buy Roll One 3.5g, Get 1 Roll One Pre-Roll $0.01 Buy Modern Flower 3.5g, Get 1 Mo ...
Terpinolene Thursdays
Colors 300mg – 2 for $30 Buy 1 Evolab 1000mg All in One, and get a Refill Syringe for $0.01 $60 Avenue 3.5g Mix and Matc ...
Wheel Wednesday
Culta Carts 500mg Carts: 1 for $40 2 for $75 Culta 1000mg Carts: 1 for $75 2 for $140 Spend $100 and spin the wheel!
Pinene Tuesday
20% off Verano Encore Gummies, Curio Chews, Incredibles Gummies, Evermore Discos $40 Strane 3.5g
Modern Flower Bellos Pods and batteries now available!
Modern Flower Bellos Pods and batteries now available! Purchase a pod and get your first battery on us!
Football Sunday
Wear your favorite jersey and receive 10% off your order (min purchase $100)
Device Sale
Spend $250, get a device for $0.01 (while supplies last)
Cannabis Industry Discount
20% OFF entire purchase for cannabis industry workers every Monday.
Birthday Discount
Happy Birthday to YOU! Celebrate with $5 off your next purchase.
New Patient Deal
1st Visit - $5 off every $50 spent 2nd Visit - Spin the Wheel 3rd Visit - 20% off your order
Veteran's Discount
Veterans receive 22% off every day!
Wisdom Discount
10% OFF entire purchase for any patient 65 years or older.
Sign up for our loyalty club and text alerts
*Message and data rates may apply. Please see your carrier for more details.
Visit Our
Rockville, MD Location
Harvest House of Cannabis dispensary in Rockville, Maryland offers a personalized shopping experience to meet your medical cannabis needs. Whether you are searching for a specific flower strain or prefer to consume via vape pen, RSO, edibles or something in between, our expert budtenders will guide you to find the perfect product to fit your unique needs. Harvest of Rockville has the right cannabis for you. Check out our deals page, then take a trip on the Rockville Pike; we're certain to become your favorite
Rockville dispensary
.